After 2 extremely long months of waiting, 10 attempts, 9 cancellations and a last minute ditch to an unfamiliar aerodrome. I finally got it done. How could this have happened? And why did i even have to go through such extreme measures to get it done? It all began a few months before i actually did the checkride.
At the airport i rented from, securing an aircraft for an extended rental of 4 or 5 hours can be challenging. However, fortunately i was able to squeeze in both my cross country flights for Muskoka (CYQA) and London (CYXU) by July 7th 2018.
I was poised to do my checkride in 2 weeks after my last cross country. However, there were a few rainy 'no-go' days. Subsequently i didn't get the chance to do my checkride, as i wasn't fully prepared for the flight test before i had to leave the country.
This was unfortunate, as i was already booked to depart for my vacation in Jamaica on July 19th and quite frankly, i wasn't too keen about putting off those beaches and margaritas for anything.
After returning to Canada in mid August, i didn't resume flying until early September. Then as expected, i was quickly reminded by the aircraft that I've been out of the cockpit way too long. It took me a couple flights over the next few weeks to get back up to flight test standards.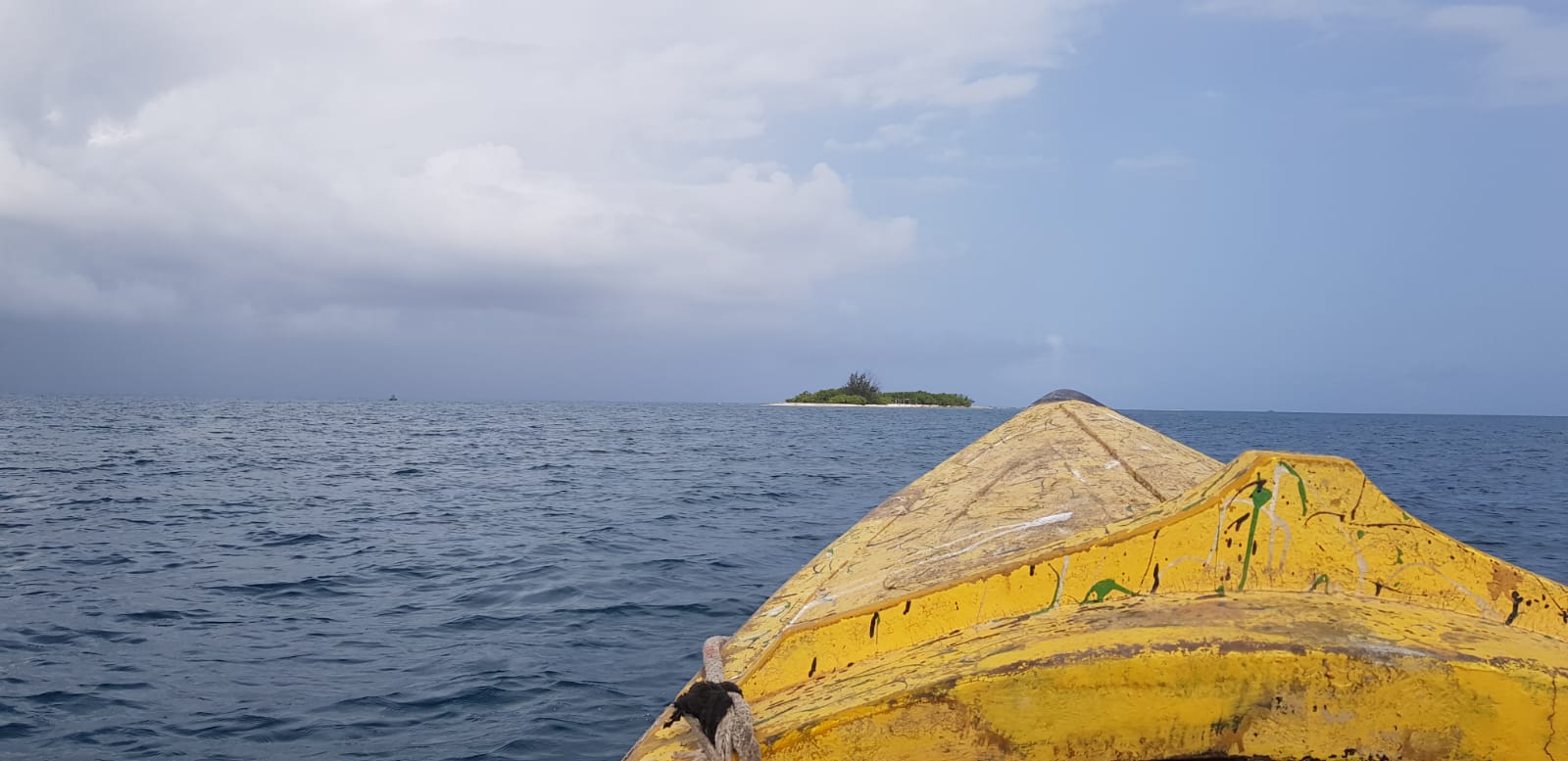 However, by then it was already October and the weather had already taken a turn for the worst. Fortunately, i was able obtain my proficiency recommendation and immediately started making reservations for the checkride. Who knew that would have been the easy part.
At this stage of the season, students who didn't even complete their written exams or cross country flights, suddenly just wanted to get their checkride done. As legally, they are able to do so before completing the written or cross country flights. This was unfortunate for me, as there was already insufficient flight examiners available and this made the waiting queue even longer.
To make it worst, even students who got on the waiting list after i did,  got their checkride done before me. Someone would often get scheduled and the weather was great. Then i was scheduled for the day after and the weather was crap.
This went on for over a period of 2 months and i just got really exhausted and frustrated. I was constantly revising notes to stay sharp, re-doing the flight test navigation calculations and driving 2 hours to and from the airport each time i was cancelled.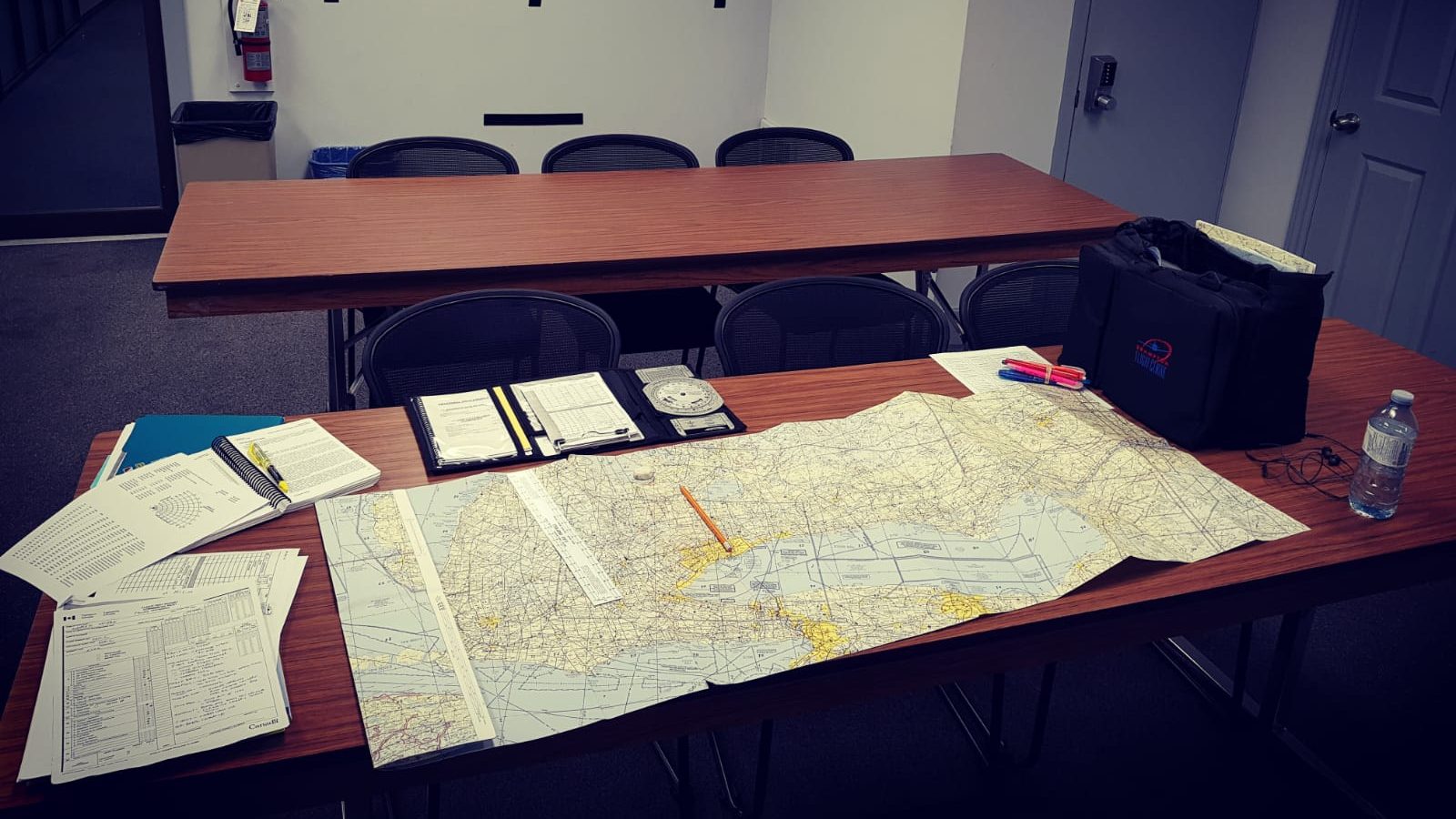 After the first 30 days of waiting, my recommendation expired and i had to get a new one. Doing more flight time, wasting more money. I quickly realized that about 80% of my scheduled checkrides were cancelled because of the ceilings (cloud base) being too low to perform certain maneuvers.
The elevation in our practice area was about 1700 ft AGL. For certain maneuvers (eg. stalls ) we need to recover by a minimum of 2000 ft AGL legally. Which meant that i would have to recover at a minimum of 3700 ft AGL indicated. Additionally, we must be no less than 500 ft below the clouds vertically. So technically, to complete my checkride i would require the ceilings at the very minimum of 4500 ft indicated.
With that said, it was almost impossible to do a checkride as the ceilings were most often around 3500 ft AGL or below. As a result of this, i started looking around on my VNC (map) for other airports with a much lower elevation which would mean that i could get my checkride done at a much lower altitude.
I later found out that the practise area for the Buttonville Airport was just below 1000 ft AGL. Which would make my flight test easily possible even at 3500 ft AGL. Additionally the availability of an aircraft and flight examiner on the first good weather day was almost guaranteed.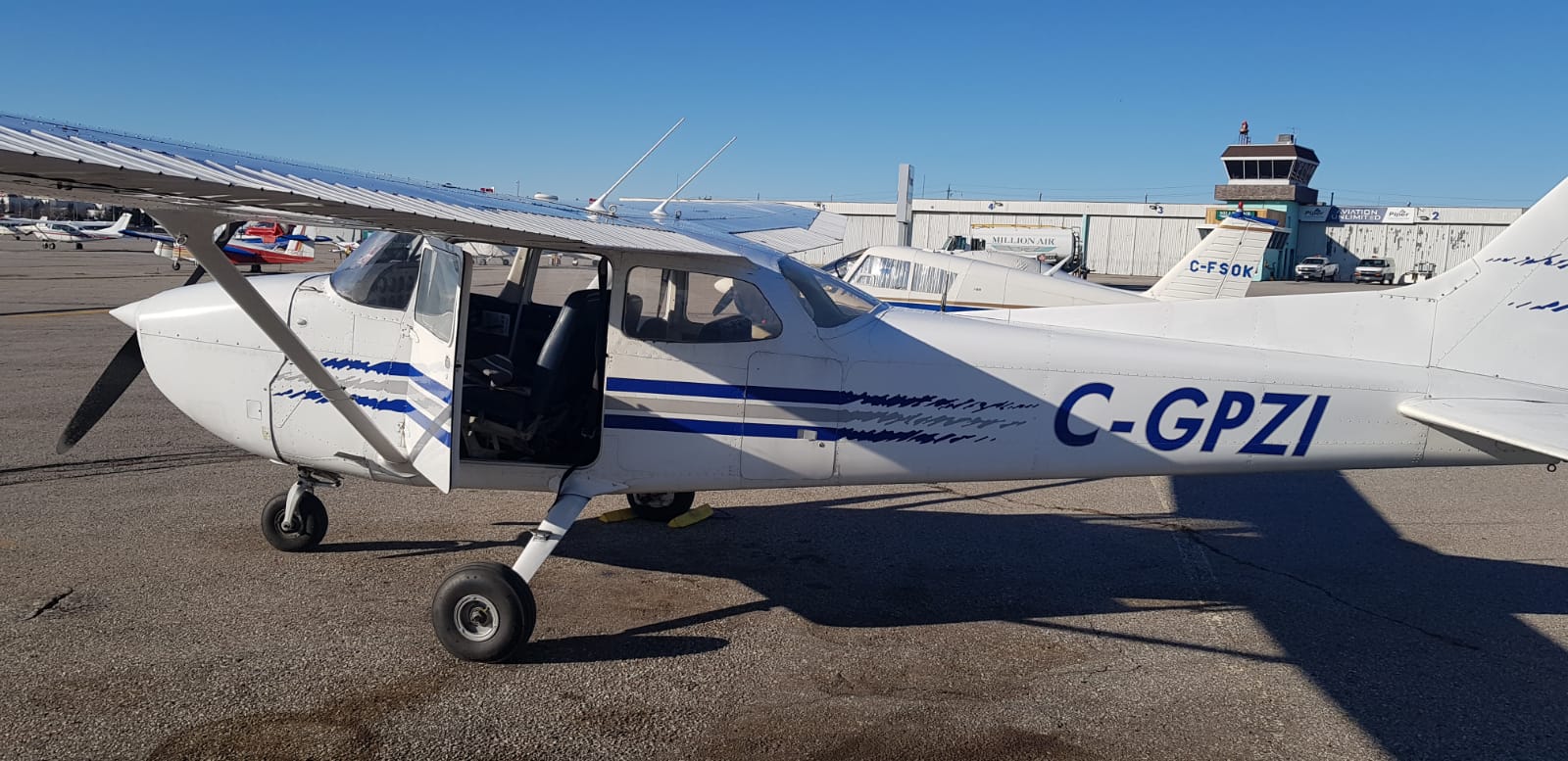 With that high probability and my extreme level of frustration. I made possibly one of the hardest and most risky decision I've ever made in a heartbeat. This decision was very hard for me, simply because this is an airport and practice area that i have never been.
Flying a specific model aircraft i've never flown, and being checked out with an examiner i have never met. The stakes were high, but my mind was set. On December 4th 2018, which was the first decent weather day about 2 days after i had made my decision,cloud bases were about 4000 ft. So i frantically drove an hour and a half to the Buttonville Airport, very excited and extremely nervous at the same time. 
This feeling immediately disappeared as soon as i started the ground portion of the assessment. It went extremely well as I've been preparing and re-iterating the study materials for so long.
I was so relieved when the examiner told me "Excellent job, lets get flying". My confidence immediately raised about 10 decibels. We then got in the plane and went to the practice area and the checkride went really well. After we returned to the aerodrome and i did my shutdown procedures on the ramp. The examiner said "Congratulations, it's a full pass".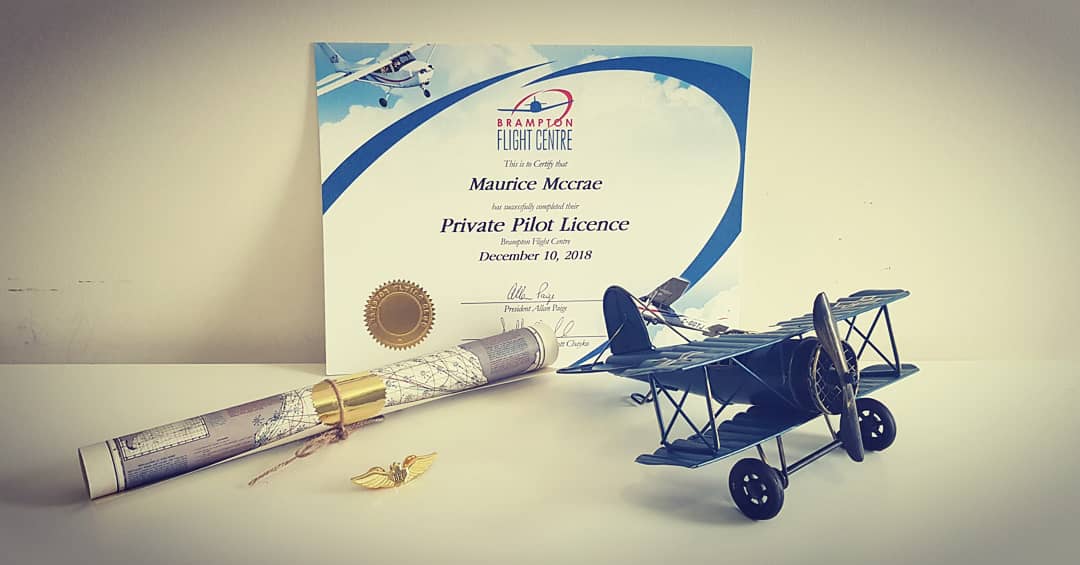 After he left and went inside to finish the paperwork. I was standing outside alone just replaying the entire chain of events for the last couple months in my head. At that moment i felt overwhelmed with excitement and quite emotional. Finally closing a chapter of a year's worth of persistent effort.
It was at that moment i took out my cell phone to record just a synopsis of that moment of reflection and relief. In conclusion there was a lot of lessons to be learnt about myself and how things work from that entire journey, which i am extremely grateful for.
Which will most definitely set me on the path of not re-iterating my past mistakes. If you have any thoughts or comments, please share them in the comments box below, thank you.