Would you like to start flight training but don't have enough money to start? (A) 
Are you contemplating a career in aviation but unsure if it is something for you or if it's a job you will be excited to do everyday? (B)
Are you completely certain that you want to be a pilot but you are a bit lost or unsure of the steps to take, from choosing a school to the type of licenses that will be required? (C)
If the answer to any of these questions is yes, then you will be very happy by the end of this article. A few years ago I was at both stand point (A) & (C).
I knew I wanted to become a pilot, but my family wasn't able to afford the minimum funds for me to even start even though they highly believed in me. As a result, i decided to do a lot of research and self studies in preparation for when the opportunity for flight training presented itself. 
However, this was no easy task. I soon found myself very flustered and confused about what route to take, what training program is best, what licenses to acquire first and second etc. In addition to a lot of other miscellaneous questions. This continuous quest for more information on what path to take when i began flight training and what reliable and current curriculum i could follow to get a head start went on for several months.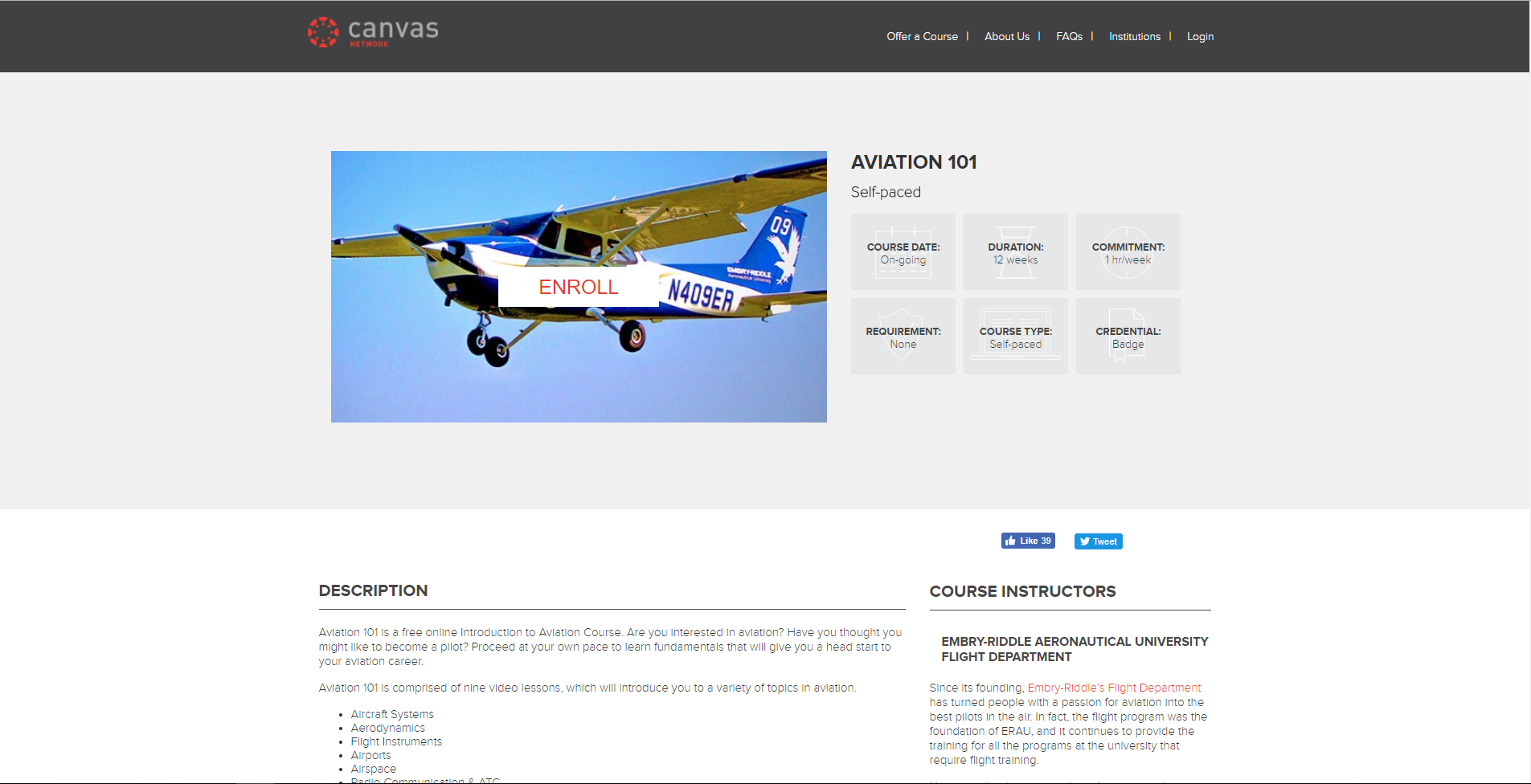 After several months of intense searching, i came across a FREE online introductory aviation course called "Aviation 101" offered by the Embry-Riddle Aeronautical University. This course was listed on an online platform called Canvas Network.
I was so ecstatic when I found this resource, because it didn't just simply reveal the sequence of how to go about acquiring the appropriate licences i wanted. It has a collection of 9 extended video lessons on all the lessons that has to be done in ground school. This gave me a huge advantage in ground school when i started flight school a few years later. This was so because i was already familiar with important topics like Performance and Navigation, Meteorology, Airspace Etc, just to name a few.

What i think that was even more awesome was the fact that after i had completed each of the detailed video lessons, i was given an optional quiz to complete which really served as an effective reinforcement tool to retain all the stuff i had learnt. I also received a little certificate after completing the course which i hung on my wall, which motivated and inspired even more as i looked at it daily in my room.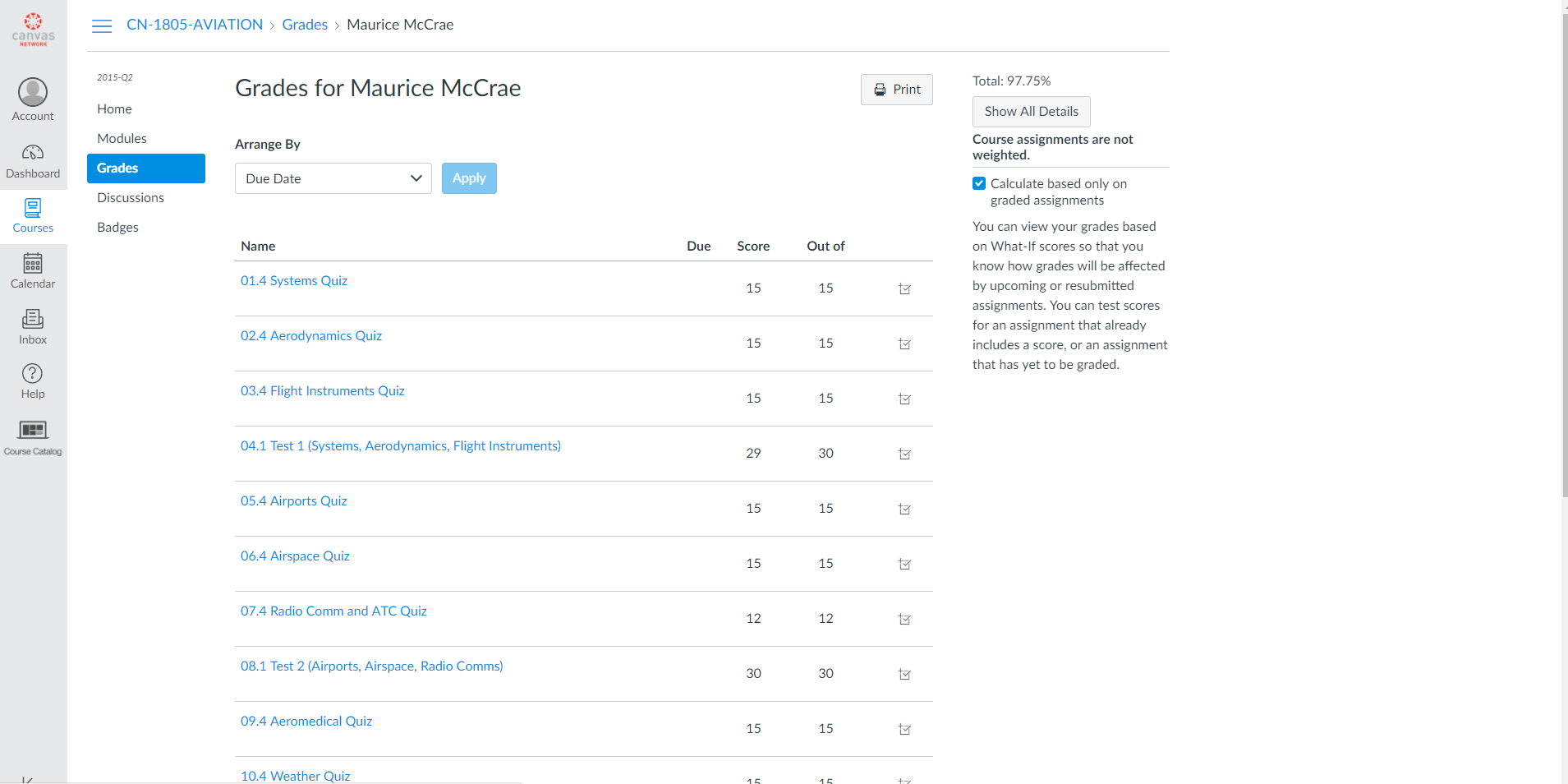 I was so excited that i shared this resource with all the friends i had that was in a similar position as i was, and their feedback of the course was also great.
So if this category applies to you, try out this course an i can assure you that you will be really enlightened and miles ahead other students going into the ground school phase of flight training.
Feel free to share any thoughts, opinion or if you know of any other such resource that could be equally beneficially to aspiring pilots in the comments section below.